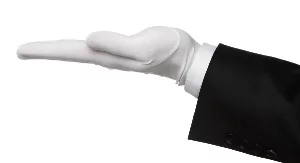 We love our patients! At the Chattanooga Center for Comprehensive Dentistry, patient comfort always comes first. Whether you would like to be sedated or just listen to your favorite music. We are laser-focused on the best ways to maximize the health and beauty of your smile.
The goal of all the professionals at our North Shore, Chattanooga dental office is to provide care that far surpasses any treatment you have received before. We are highly trained and dedicated to taking care of all your emotional as well as technical needs. With complex dental care it is very important to be able to understand the end before you start at the beginning. Our Comprehensive approach will generate an individualized treatment plan, which upon completion will manifest healthy, aesthetically pleasing, and long-lasting results.
Cosmetic and Implant Experts
We know you have many choices for your dental care. We also know how important a healthy and beautiful smile is. If you have considered making esthetic changes to your smile, it is critical that you choose a dentist that has the experience, knowledge, clinical skills, and tools to provide the final outcome you have dreamed of. Here are a few things to consider before you select a cosmetic or an implant dentist:
Take your time (Unless you are experiencing a painful dental problem most cosmetic and implant procedures are elective. It is always wise to learn about the procedures, techniques, and dentists you are considering. If you are in doubt, it is always wise to have a couple of consultations before you proceed with treatment.)
Post Graduate Dental Training (Surprisingly, most dental schools don't provide any cosmetic dentistry courses. It is very important to choose a cosmetic dentist, who continually completes in-depth training staying abreast of the latest techniques and materials for achieving the most optimal results.)
Professional Credentials
Integrity (Choose a dentist who will honestly assess your needs and expectations. Be wary of practitioners who try to convince you of how simple your procedure will be and how easy your recovery will be).
A Caring Approach & Great Communication (Cosmetic and Implant dentistry both involve a process. It is important to find a dentist with a good chair-side manner with whom you can talk.
A Sense of Perfectionism (Find a cosmetic and implant dentist who is accurate in the evaluation of your needs, precise in the execution of their plan, and meticulous in their craftsmanship.)
An Artistic Eye (Choose a cosmetic dentist who can visualize the final product. Cosmetic dentistry demands a highly tuned artistic sense. Implant dentistry is not about the implant, but about the tooth it replaces. A poorly planned and placed implant will ultimately appear as a poorly positioned tooth.)
Extensive Smile Design Experience (Choose a dentist who has extensive training and experience in smile design. The professionals at the Chattanooga Center for Comprehensive Dentistry help patients everyday fulfill their dreams of having a beautiful smile.)
Make sure you review before and after photos of work actually performed by the cosmetic or implant dentist you choose.
Other things to consider (References from other patients, a tour of the office including sterilization).
Patient Comfort
Our patient comfort menu is second to none. We have a very well-trained staff, whose number one priority is your comfort. We value your time! On time appointments are the norm at our North Shore, Chattanooga dental office, because we see one patient at a time, we strive to never keep you waiting. Finances will always be discussed before any treatment is administered. Whether you prefer to sit back and watch television, peruse one of our many periodicals, or just enjoy a few moments of quiet, our comfortable chairs and couches will provide a well-earned break from your busy day. All of our patient chairs have many adjustable settings as well as memory foam to conform to each individual body shape. Oral Sedation is available at our office, if you would rather not remember your dental visit. We offer pillows and warm blankets if you need any additional comfort during your appointment. Lip balm, headphones, and sunglasses are also available at your request. Each operatory is equipped with the "Dental Chair Potato" patient comfort system, which allows the patient to view a cable television monitor a mere three feet away during dental procedures. No craning of the neck to see a monitor 10 feet away. We will do whatever it takes to provide you with the most pleasant dental experience possible.
State of the Art Dental Facility
Sterilization: All of our instruments are scrubbed by hand, scrubbed using an ultrasonic cleaner and disinfection solution, machine washed again, wrapped in puncture resistant cassettes, and sterilized in a bactericidal autoclave after use. We have basins that hold sterilized water that are refilled for every patient. No tap water is used during our procedures.
Salivary Diagnostics: Drs. Paul and Trey Carico are pleased to offer one of the most recent advances in dentistry, the salivary diagnostic screening. A simple swab of the cheek, or swish and spit of a special solution, now provides a sample that can be used to test for an increased risk of developing cavities, periodontal (gum) disease, or even HPV related oral cancers. The results of these tests allow the professionals at the Chattanooga Center for Comprehensive Dentistry to develop specific treatment strategies to combat these dental problems before any symptoms can be seen.
Digital Dental X-rays: Dental X-rays allow us to diagnose tooth and gum problems at an early stage, hopefully before they become more damaging and more costly. Digital X-rays yield larger images than conventional X-rays. These images can be enhanced, manipulated, easily archived, and e-mailed to insurance companies. They also reduce radiation exposure by 50% compared to traditional x-rays. Drs. Paul and Trey Carico can compare X-rays taken from previous exams cataloged in their software to obtain a true picture of whether a diseased area is progressively getting worse.
Galileos Cone Beam CT Scan: At the Chattanooga Center for Comprehensive Dentistry, we are proud to offer an in-office Cone Beam CT Scanner. It produces High Definition images of the patient's teeth and jaw structure in seconds. These scans can be used to help diagnose jaw joint problems, tooth root problems, and tooth development problems. These scans are also extremely helpful in planning the proper placement of dental implants.
Computer Smile Design: We can take a digital photograph of your smile, and give a "sneak preview" of what your teeth could look like following teeth-whitening, veneer, porcelain crown, denture, or dental implant treatment.
Intra-oral Camera: The professionals at the Chattanooga Center for Comprehensive Dentistry use an intra-oral camera to allow our patients to see what we see in their mouths. It is about the size of a dental mirror and generates a digital image that can be cataloged in the patient's computer record. The image generated is about 25 times the magnification of what the naked eye can see, can be displayed on a monitor, printed out, or emailed to our patient so that they can see the results at home. We use them to show plaque and tartar (that a patient might be missing during home care), broken fillings and cracked teeth (that require treatment to prevent more costly procedures), or cavities and excessive wear.
CEREC Crowns: Pressed for time? Drs. Paul and Trey Carico offer CEREC 3-D Omnicam imaging Technology. The System allows for an all ceramic dental restoration to be made the day you come into the office. Traditional crowns usually take 2 visits, but the dental experts at the Chattanooga Center for Comprehensive Dentistry have mastered the technique and can scan, design, and mill your new crown in a couple of hours.
Please see our Advanced Dental Technology section for more information about our state of the art dental office or give us a call today!