Tooth Crowns & Dental Bridges in Chattanooga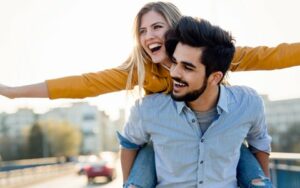 Here at Chattanooga Center for Comprehensive Dentistry, we use dental crowns and bridges to restore smiles through precision and efficiency. With our state-of-the-art technology and dental treatment expertise, you can receive same-day service and custom treatment. Schedule an appointment to meet with our dental team today!
What are Dental Crowns?
Tooth crowns are caps that cover the entire tooth to repair a damaged or lost tooth. They restore the function and appearance of a tooth. Chattanooga Center for Comprehensive Dentistry uses CEREC (Chairside Economical Restoration of Esthetic Ceramics) for same-day crowns, and porcelain to give stunning results.
Benefits of Dental Crowns
Dental crowns, particularly porcelain dental crowns, provide a wealth of benefits that can significantly enhance your quality of life:
Enhanced Dental Health: Crowns offer a protective shield for a damaged or decayed tooth. They effectively preserve your natural tooth and help to maintain overall oral health.
Improved Function: By restoring the structure of your tooth, crowns improve your ability to bite and chew, leading to a better overall eating experience.
Upgraded Appearance: Crafted with precision, our porcelain crowns closely resemble natural teeth in both color and texture, seamlessly blending in with your existing teeth for a natural-looking smile.
Boost in Confidence: An attractive, fully functional set of teeth can greatly enhance your self-esteem. Smile, speak, and laugh without hesitation, knowing your teeth look and feel great.
Why Choose Our Dental Office for Dental Crowns?
For any dental treatment, you will want an experienced team that has the necessary technology to give you great results. Some of the benefits you will receive specifically from our office regarding dental crowns include:
Same-Day Crowns with CEREC: Due to our CEREC technology, you can receive CEREC crowns the same day as your visit saving you time and money.
Cosmetic Dental Expertise: Since we have an experienced dental team, we can provide you with high-quality care.
High-Quality Materials: Our dental office uses porcelain and ceramic for our dental crowns, giving your smile a natural and long-lasting look.
Same-Day Crowns with CEREC
Using CEREC technology to create dental crowns allows us to fully customize the crowns in one appointment. Some additional benefits of CEREC crowns include:
Saving time.
Getting a precise fit.
An exact match with the rest of your teeth.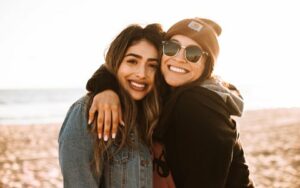 The Process for Creating Tooth Crowns with CEREC:
First, we will take a clean digital impression—no goopy molds necessary!
Using the digital impression, the CEREC software will design the size, shape, and color of your custom crown so it will give you a functional and natural-looking tooth.
We will then cast the crown right in the office, so no additional visits or labs are needed. Once the CEREC crowns are ready, we will place the crown and bond it to your tooth for a complete restoration.
What are Dental Bridges?
Tooth bridges use a series of crowns to bridge a gap in your teeth. Two crowns support the bridge from two natural teeth on either side of the gap. This can replace one or multiple missing teeth depending on your need.
Benefits of Dental Bridges:
Some of the advantages that dental bridges have to offer are:
Restored function.
Improved appearance.
Preventing tooth shifting.
Why Choose Our Dental Office for Dental Bridges?
Chattanooga Center for Comprehensive Dentistry has the technology and experience necessary for giving you quality and personalized treatment. Our competitive benefits extend to our dental bridges, including:
Customized Care: To provide you with great results, your tooth bridge needs to be customized so that you have the smile you have always wanted and the comfort of a natural tooth.
High-Quality Material: Using porcelain for dental bridges helps with comfort and provides a seamless connection with the gums for a natural look.
Implant-Supported Bridge
Implant-supported bridges are a durable and natural-looking solution for missing teeth. Unlike traditional bridges, they are supported by dental implants rather than natural teeth. This offers increased stability and longevity while preventing bone loss and preserving the health of the remaining natural teeth. Implant-supported bridges restore both function and aesthetics, providing a smile that feels as good as it looks.
Restore Your Smile with Confidence, Schedule Today!
If you are ready to complete your smile and restore tooth function, then tooth crowns or bridges are right for you. Schedule an appointment with our dental office to see which one works better for you.