Restoring the shine in your smile is an easy step toward increasing your overall self-confidence and improving your appearance.
At Chattanooga Center for Comprehensive Dentistry, you will receive exceptional care from a professional and experienced dental team. With the help of Opalescence and Opalescence Boost, you can get the smile of your dreams. Enhance your smile today by scheduling a consultation with our dental office.
Benefits of Teeth Whitening in Chattanooga
Teeth bleaching is attributed to a lot of cosmetic benefits but it has numerous advantages that can enhance your overall life. Some benefits include:
Improved Appearance: Unlike store-bought teeth whitening kits, you can choose the shade of white you want your teeth to achieve. This means that you can receive the pearly white teeth that you have always wanted knowing that our dental team can help you love your teeth.
Safety and Dependability: Most store-bought teeth whitening kits will give you uneven results and can even subject your teeth to harmful ingredients that can cause a slew of dental health problems. With professional teeth whitening, your teeth will be protected and our serums achieve great results.
Increased Confidence: Teeth bleaching removes discoloration and stains allowing you to smile confidently with an even and stunning smile in both professional and personal settings. Don't hide your teeth a moment longer with Opalescence teeth whitening at Chattanooga Center for Comprehensive Dentistry.
Affordability: Since you will receive customized care you will receive the exact amount of appointments necessary for your transformation. You will not have to try different whitening kits or buy too much of the product because our dental team will provide you with the exact amount. All the money you spend goes toward getting a whiter smile.
To receive any of these great advantages, call our office at (423) 756-1540 to get started on your teeth-whitening journey!
Why Choose Chattanooga Center for Comprehensive Dentistry for Teeth Whitening
Not only are you in professional and experienced hands for your dental treatment at our dental office but our whitening results will be proof enough as to our ability to give you the smile you have always wanted.
The Teeth Bleaching Process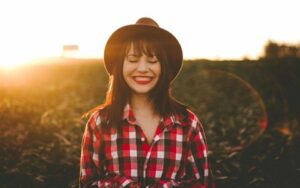 First, a teeth whitening consultation will take place. This is a chance for our dental team to evaluate your dental health and learn about your teeth whitening goals so they can create a treatment plan that is right for you.
Then, we will use that information to craft a customized treatment plan that is based on the shade of white you want to achieve. We will explain the process, discuss your specific treatment, and answer any questions you may have.
Finally, we will provide you with your teeth whitening treatment options. We use Opalescence and Opalescence Boost to remove stains and discoloration and whiten teeth.
Our Teeth Whitening Options
We offer two choices for professional teeth whitening treatment: in-office Opalescence Boost or take-home Opalescence teeth whitening kits.
If you want instant results then in-office treatments are right for you but if you would prefer a more convenient and flexible experience then take-home kits may be right for you. Be sure to follow the instructions for great results.
Professional Teeth Whitening vs. Over-the-Counter Products
It can feel easier to use over-the-counter teeth whitening kits because they are readily available but professional teeth whitening at Chattanooga Center for Comprehensive Dentistry offers significant advantages. Our professional treatments provide:
Customization: Not only are the treatments customized based on your oral health and current smile state but also based on your end goal. You'll be able to get the smile you want with whitening trays and serum meant specifically for you.
Stunning Results: Our experienced dental team can use professional whitening agents, products, and customization techniques to evenly whiten teeth with a color that lasts longer than over-the-counter products.
Dental Monitoring: Our dental office will monitor your oral health during the whole process to ensure that you receive the results you want with no tooth damage or sensitivity.
Invest in Your Smile, Schedule Today!
Contact us today to schedule a consultation and get professional teeth whitening to craft the smile that you want. A whitened and confident smile is great for any occasion.