Chattanooga, TN General Dentist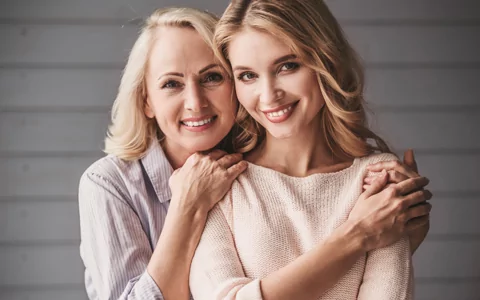 Our general dentistry services are designed to keep your teeth and gums healthy at every stage of life. With our combination of dental technology and patient care, we can help you manage your dental health easily and effectively.
Just a few of our dependable general dentistry services are listed below!
Teeth Cleanings & Oral Exams
Regular dental cleanings and oral exams will keep your teeth and gums healthy, and we can catch early signs of dental issues before they develop into serious conditions. Twice-yearly teeth cleanings can protect you from the harmful effects of gum disease and help you enjoy a beautiful smile year-round!
Dental Crowns & Dental Bridgework
With dental crowns and dental bridges, we can replace lost tooth structure and any missing teeth easily. If you have suffered any damage, tooth crowns, and bridgework can make all the difference in your chewing and speaking function.
Dental Implants
If you've lost permanent teeth, our dental implants can provide long-lasting replacement teeth that will complete your smile, strengthen your jaw, and give you the confidence to smile for pictures again! Many of our patients have experienced life-changing results from this dental procedure.
By pairing a small titanium rod with a beautiful porcelain dental crown, we can offer a complete tooth replacement—from root to crown!
Tooth Extractions
By removing unhealthy teeth that are too damaged to be saved, we can spare you pain in the future. We make this procedure comfortable with excellent tooth removal techniques and sedation dentistry options!
Dental Fillings
We can restore decayed teeth and protect them from future damage with a long-lasting dental filling. When you opt for a tooth filling from our office near Dayton & Chattanooga, you are making a wise investment that will protect your oral health for years to come.
Oral Cancer Screenings
Oral cancer screenings are an important method of detecting a dangerous disease that can often be cured if caught early. These screenings can give you peace of mind and protect your health in the long term! You can request an oral cancer screening when you come in for your routine oral examine and teeth cleaning.
Orthodontics
Orthodontics make it possible for us to give you the straight teeth you've always wanted. When you have beautifully straight teeth, you have a healthier smile that you will love sharing with those around you!
Removable Dentures
This technology will restore the natural shape of your face. Dentures make it easier to eat, speak, and smile, so you can enjoy your life again!
Root Canal Treatment
If you have a tooth that is infected or inflamed, a root canal can rescue that tooth and relieve your tooth pain. Once we clear out the infection and protect your tooth with a crown, your tooth will be as good as new again!
Dental Sealants
Tooth sealants are a great way to help prevent cavities. When you protect your tooth from decay, you are able keep your teeth strong well into the future!
TMD Treatment
Your TMJ is a joint on the side of your face that helps you move your jaw in many daily activities. Any disorder in this area can be debilitating and painful. Temporomandibular disorder (TMD) can cause pain and discomfort in the jaw joint and muscles that control jaw movement. As a dentist, treatment for TMD typically begins with conservative, non-invasive methods such as lifestyle modifications, jaw exercises, and the use of a mouthguard. If these methods are not effective, more advanced treatments may be necessary, such as dental restorations or surgery. It's important for individuals experiencing TMD symptoms to seek professional dental care to properly diagnose and treat their condition.
If you struggle with clenching or grinding your jaws, especially at night, TMD treatment can bring you relief from the pain in your jaw area that can otherwise interfere with your day.
Tooth Decay Prevention
Our tooth decay prevention methods are all designed to help you keep your natural teeth healthy and inspire positive, long-lasting dental habits. We want to see you enjoy years of smiles, so we are ready to protect your oral health through tooth decay prevention!
Take Advantage of Our Comprehensive Services—Right Here in Chattanooga!
Dentistry is just one aspect of self-care that can improve your health and your overall quality of life. Here at Chattanooga Center for Comprehensive Dentistry, we are here to help you care for yourself! Contact us today for any general dentistry needs or to schedule an appointment. We provide the above general dentistry services and more to patients all over the Chattanooga area, including Dayton & South Pittsburg.