Chattanooga, TN Cosmetic Dentist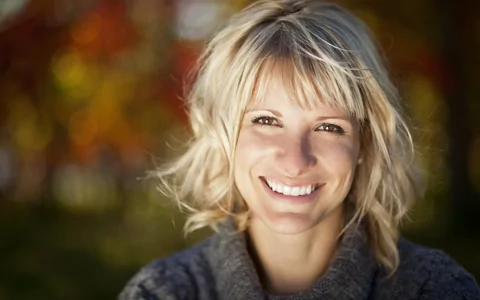 If dentistry makes you think of cavities, root canals, and not much else, we have good news for you! Cosmetic dentistry is an essential aspect of our office, and it can offer more exciting services than you might expect!
Cosmetic dentistry is all about improving the appearance of your teeth to give you the smile you want. You can improve your smile and gain the confidence boost that comes with a photo-ready smile at the same time through our cosmetic dentistry services.
The following are just a few of our popular cosmetic options!
Teeth Whitening
Teeth whitening is one of the simplest yet most effective cosmetic dental treatments we offer at the Chattanooga Center for Comprehensive Dentistry. To make it even more accessible, we can customize this service to meet your individual preferences!
If you'd prefer to have our professional staff on hand for your dental whitening process, you can opt for our in-office tooth whitening procedure. If you're more interested in the flexibility of whitening your teeth at home, we can give you a teeth whitening take-home kit and all the instructions you need for success.
Whichever option you choose, you'll have a brighter smile in no time!
Dental Veneers
If you have a specific tooth or teeth that are stained or discolored, it might be easier for you to take advantage of our teeth veneers. Dental veneers are thin, durable shells that are placed over your natural teeth in order to protect them or conceal any irritating stains.
Tooth veneers can also repair chips, help reshape individual teeth, and more.
Tooth Reshaping
If your teeth are chipped or misshapen, you know how easy it is to feel self-conscious about your smile. Fortunately, our tooth reshaping services can correct these flaws and more.
We will take your unique circumstances into account when we plan your tooth reshaping process, and we will use whatever methods will be most successful for you. When the process is complete, you'll have the smile you've specifically chosen, and those flaws that bothered you before will be a thing of the past.
Actual Patient Photos
Discover Your New Smile at Chattanooga Center for Comprehensive Dentistry!
Contact us today to learn more about our dazzling cosmetic dental care services or to schedule an appointment! We provide the above cosmetic dentistry services to patients all over the Chattanooga area, including Dayton & South Pittsburg.