Restorative Dental Care In Chattanooga, TN
If you have a tooth that's suffered any kind of damage—even if that damage is only a chip or a crack—schedule an appointment with us. With our restorative dentistry treatments, we can repair teeth and prevent any further damage.
Our restorative dentistry options are designed to reduce tooth pain, improve function, and brighten your smile! The following are just a few of the methods we use to help you access your best smile.
Real Patient Photos
Why Would I Need Restorative Dentistry?
Restorative dentistry protects your oral health and provides cosmetic benefits by restoring your smile. Some of the reasons for restorative dentistry are:
A broken tooth
A cracked tooth
Missing teeth
Periodontal disease
Tooth decay
If you have any of these issues then a consultation with our dental team will start you on the path to restorative care.
Benefits of Restorative Dentistry
Restorative dentistry can improve your appearance and your oral health. It had many other benefits. Some common benefits of restorative dentistry are:
Improved oral health
Enhanced functionality
Aesthetic improvements
Emotional well-being
Why Choose Us for Restorative Dentistry?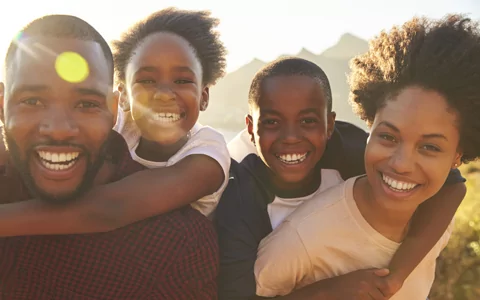 With our experienced dental team, advanced technology, and customized treatment, we can give you excellent care in fewer visits and even results. We will walk you through each of the treatments and help you feel comfortable during and after your appointment. Our attention to detail will give you stunning results that will keep you smiling.
Restorative Dentistry Procedures Offered at Our Dental Office
Dental Implants
With a dental implant, you can fill the gap left behind by a missing permanent tooth with a long-lasting dental crown that looks just like the natural tooth it replaced. These tooth implants can support a new tooth, keep neighboring teeth from shifting, and strengthen the jawbone underneath at the same time!
Dental Crowns
Dental crowns serve as protective "caps" that go on top of a broken tooth, and they can effectively solve a wide range of dental problems. A tooth crown can protect and strengthen a damaged or cracked tooth, restore a tooth with missing enamel, and help reshape teeth. If you have a damaged tooth, a dental crown might be the solution!
Same-Day Dental Crowns
Experience the convenience of same-day dental crowns with CEREC at Chattanooga Center for Comprehensive Dentistry. Our advanced CEREC technology enables us to design, fabricate, and fit high-quality, customized crowns in just one visit. No more long waits or multiple appointments — restore your smile instantly with us!
Dental Inlays & Dental Onlays
Tooth inlays and tooth onlays are similar treatment options. Both are designed to fix a cracked tooth or a tooth affected by tooth decay. Teeth inlays fit neatly inside the tooth, while teeth onlays extend slightly farther to reach the cusps of the tooth.
Both dental inlays and dental onlays can be attractive solutions to fix damaged teeth, and these restorative solutions can often be the right fit for patients whose dental needs do not require a crown.
Dentures
If you're missing multiple teeth or if you are struggling with many severely damaged teeth, dentures are a great way to restore multiple teeth at once. Dentures can restore the natural shape of your jaw. Dentures can even make eating and speaking easy and painless again!
Our Teeth Express implant service even streamlines the process, delivering your new dentures swiftly without compromising on quality. Teeth Express is a revolutionary service that accelerates the denture creation process without sacrificing quality.
Teeth Express is an advanced dental implant system that provides a full-arch restoration solution for people who have lost or are about to lose all their teeth. It involves the placement of four to six dental implants per arch, onto which a set of non-removable, high-quality prosthetic teeth are fixed.
Ideal for patients needing immediate solutions, Teeth Express ensures you don't have to live with missing teeth any longer than necessary.
Dental Bridges
Dental bridges are a highly effective solution for replacing missing teeth. They involve the placement of prosthetic teeth, anchored securely with crowns on the adjacent natural teeth, effectively bridging the gap caused by tooth loss.
Bridges restore your smile's aesthetics and functionality, improving your ability to chew and speak. Additionally, they help maintain the structure of your face and prevent remaining teeth from shifting, promoting overall oral health. With proper care, dental bridges can offer a long-lasting, confident smile.
Find Your New Smile Here In Chattanooga, Tn!
We love restoring smiles here at Chattanooga Center for Comprehensive Dentistry! If you are ready to enjoy a complete smile once more, we are ready to help you. Contact us today to schedule an appointment or to learn more about how we can help restore your broken tooth or repair your tooth decay! We provide restorative dentistry services and more to patients all over the Chattanooga area, including Dayton & South Pittsburg.