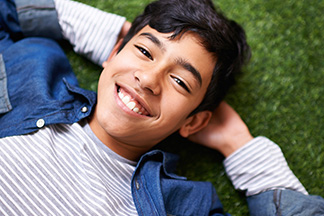 At the Chattanooga Center for Comprehensive Dentistry we have many flexible financial options, so that you can reach obtain the healthy, gorgeous smile you've dreamed of.
We offer 12-month no interest financing through Care Credit*
We accept most major credit cards including VISA, Mastercard, American Express, and Discover
Cash, Personal Checks, Cashier's Checks, or Money Orders accepted also
*On approved credit (Care Credit) is designed specifically for cosmetic and implant dentists. They can help you get the smile you've always wanted by making it more affordable. This payment plan can help, if you have been putting off dental treatment because of cost. The application process is fast and confidential 24 hours a day, 7 days a week. There are no application fees or paperwork to complete, and you can be approved in minutes.
No Initial Payment
Low Monthly Payments
Low Fixed Rates, up to 60 Months
No Prepayment Penalty
Easy Secure Online Application Process
Care Credit is available for procedures ranging from $1,000-40,000, including:
Cosmetic Procedures (Veneers, Crowns, Bonding, Fillings)
Dental Implants
Bridges, Partials, or Complete Personalized Dentures
Sleep Apnea Devices
Root Canals
Complex Bone or Gum Grafting
Payments for routine services such as examinations, x-rays, impressions and emergency visits are due at the time services are provided. Insurance claims can be filed by the office or you may choose to file your own claim and be reimbursed directly. A written estimate will be provided for all comprehensive restorative dental treatment. If you have insurance coverage, a predetermination can be sent upon request. A down payment is required for all complex or extended treatment, regardless of estimated payment by your insurance company. Balances not covered by insurance are due at the time services are provided.
Important Things to Know About Dental Insurance
What does my insurance cover? The first thing to understand about dental insurance is that it does not cover all the costs of dental care. Dental insurance is meant to be an aid in receiving dental care, and in fact, the term insurance implies that they will cover more than they actually do. It is more correct to think of your dental insurance as a "benefit plan". Many patients think that their insurance pays 90%-100% of all dental fees. This is not true! Most plans only pay between 40%-70% of the average total fee. Some pay more, some pay less. The percentage paid is usually determined by how much you or your employer has paid for coverage or the type of contract your employer has set up with the insurance company.
Your coverage is a contract between your employer and your benefits provider. If you have purchased your own dental insurance, you may notice that they have waiting periods for certain kinds of treatment and some plans also have limits on how often they allow for certain treatments. Because all plans vary, even within the same insurance company, you should always contact your insurance company when you have questions regarding your coverage, maximums, plan benefits and co-payments.
All insurances have a maximum amount of money that a person can use. This amount varies from plan to plan and from insurance to insurance, and it can range from $1000 to $2000, with some plans offering less and some more. This "annual maximum" is really just a bank of money that you can utilize for your dental needs. Generally, insurance plans will do a "calendar" year plan, where your benefits will renew at each first of the year. Some plans will not do calendar, but will do something like April to April or October to October. These benefit periods are set by the insurance and will affect how you can utilize your yearly maximum.
Benefits are not determined by our office. Dentists provide treatment recommendations based on clinical exams and discussion with the patient's needs and goals. Dental insurances do not do this. Do not mistake something that is not covered as something that is not necessary to your oral health. Often, your treatment needs will not match what is a covered benefit from your insurance; this does not mean that you do not need it in order to have healthy teeth and gums.
You may have noticed that sometimes your dental insurer reimburses you or the dentist at a lower rate than the dentist's actual fee. Frequently, insurance companies state that the reimbursement was reduced because your dentist's fee has exceeded the usual, customary, or reasonable fee ("UCR") used by the company. A statement such as this gives the impression that any fee greater than the amount paid by the insurance company is unreasonable or well above what most dentists in the area charge for a certain service. This can be very misleading and simply is not accurate. Insurance companies set their own schedules and each company uses a different set of fees they consider allowable. These allowable fees may vary widely because each company collects fee information from claims it processes. The insurance company then takes this data and arbitrarily chooses a level they call the "allowable" UCR Fee. Frequently this data can be three to five years old and these "allowable" fees are set by the insurance company so they can make a net 20%-30% profit. Unfortunately, insurance companies imply that your dentist is "overcharging" rather than say that they are "underpaying" or that their benefits are low. In general, the less expensive insurance policy will use a lower usual, customary, or reasonable (UCR) figure.
Deductibles & Co-Payments
When estimating dental benefits, deductibles and percentages must be considered. To illustrate, assume the fee for service is $150.00. Assuming that the insurance company allows $150.00 as its usual and customary (UCR) fee, we can figure out what benefits will be paid. First a deductible (paid by you), on average $50, is subtracted, leaving $100.00. The plan then pays 80% for this particular procedure. The insurance company will then pay 80% of $100.00, or $80.00. Out of a $150.00 fee they will pay an estimated $80.00 leaving a remaining portion of $70.00 (to be paid by the patient). Of course, if the UCR is less than $150.00 or your plan pays only at 50% then the insurance benefits will also be significantly less.
"In-network" vs. "Out-of-Network"
At the Chattanooga Center for Comprehensive Dentistry, we accept insurance payments from most all major insurance companies, including but not limited to, Delta Dental, CIGNA, Aetna, Metlife, etc as an "Out-of-network" provider. The best way to find out if your insurance plan offers out of network benefits is to call them and ask for your specific plan. Most plans that offer out-of-network benefits do not change the percentage coverage, but some do. Out-of-network benefits are generally very similar to in-network, with some slight differences in what the patient pays. Again, the best way to determine if you have out-of-network benefits is to contact your insurance. At the Chattanooga Center for Comprehensive Dentistry we have many patients who are "out-of-network", yet choose to come see us because of the level of personal care and high quality dentistry they know they will receive from us. Whether you are in-network or out-of-network, your treatment needs are determined by your goals and wants for your oral health and the treatment recommendations based on years of clinical knowledge that Dr. Paul and Dr. Trey Carico bring to you when you become part of our patient family. We will help navigate questions regarding your benefits to the best of our ability. We highly encourage you to be familiar with your insurance plan by contacting them prior to your first visit. Once in our care, we will do everything we can to work with you in scheduling so you can maximize your dental benefits.