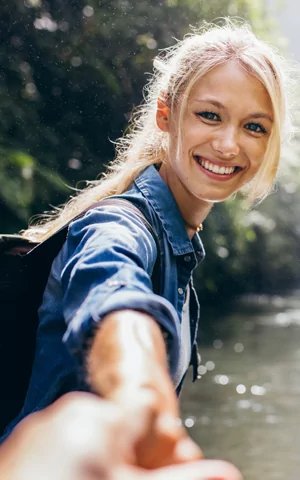 We know that going to the dentist can be stressful. Many Americans, from children to adults, experience some degree of dental anxiety. If you're among them, remember that you aren't alone!
In our office, we do everything we can to ease some of that anxiety, and a major part of a stress-free dentist visit involves sedation dentistry.
What Is Sedation Dentistry?
Sedation dentistry means using medication to help you relax and feel at ease while you're undergoing a dental treatment.There are several different methods of sedation dentistry, and we are always on hand to help select the best option for you.
We offer the following methods:
Oral Sedation
Oral sedation takes the form of a pill, given before a procedure. Oral sedation is a simple way to relax in the dentist's chair and feel more at ease during your treatment, while remaining conscious and comfortable.
You will need a ride to and from this appointment, but this is an excellent way for many patients to conquer anxiety and receive quality dental care!
Conscious Inhalation Sedation
Also often called laughing gas, opting for conscious inhalation sedation means wearing a small mask over your nose during your procedure. The gas will help ease your nervousness and make the time pass quickly. Before you know it, your procedure will be finished, and you'll be able to drive yourself home, with little to no residual effects!
Conscious IV Sedation
This sedation option is administered intravenously and takes effect quickly. You'll be able to completely relax while still being able to respond to your dentist.
You will need a ride home from your appointment. After a fully relaxed day, you will feel great about your procedure as well as your shiny new smile!
Remember, dental anxiety is no reason not to visit the dentist; we will do everything we can to make your visit with us a pleasant one. Contact us today if you're curious about the benefits of our sedation dentistry options!