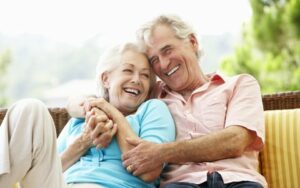 Missing teeth can lower your quality of life, making it harder to eat and speak, and they affect your confidence. At Chattanooga Center for Comprehensive Dentistry, we help our patients receive the care they need so that they can leave our office smiling.
Dentures are a great way to combat missing teeth and improve your smile. Call our office today to schedule your denture consultation.
Types of Dentures We Offer
We offer various types of dentures at our office including traditional dentures, denture implants, and full-mouth implants.
Traditional Dentures
Affordable and available in both full and partial forms, traditional dentures are very popular. They can work well for patients who've only lost a few teeth and patients who've lost most or all of their teeth. Some of the benefits of traditional dentures are:
Improved Function: Your quality of life will improve by restoring the function of your teeth with dentures.
Low Cost: Due to the adaptability of these dentures it allows for a cost-friendly alternative so you can replace your teeth without stress.
Quick Turnaround: These dentures can be placed quickly making it an easy addition to your smile.
Custom Dentures:
This is great for people who want a catered look that has a higher level of comfort, durability, and aesthetics. This can also be partial or full dentures but it is customized to your mouth and its needs. The benefits of custom dentures are:
Realistic Appearance: Due to their custom nature, these dentures will be made to resemble your natural teeth to give a seamless smile.
Improved Comfort: Since they are customized, they will be altered to give you comfort and fit precisely to your mouth.
Long Lasting: These dentures are made with high-quality materials, making them durable and last a long time.
Implant Dentures: The Whole Process in One Location
At Chattanooga Center for Comprehensive Dentistry, we offer a seamless, start-to-finish implant dentures service right in our office — a major advantage that sets us apart from other dental practices. With over 14 years of experience in implant placement, advanced tools like our CT scanner, and our capacity to perform bone grafts and sinus lifts, we ensure precise, optimal implant placement.
Our proficiency in cosmetic dentistry guarantees results that are not only functional but also natural-looking and aesthetically pleasing. From diagnosis to getting permanent dentures, experience the convenience of completing the entire full-mouth implant process in one place.
Removable Implant-Supported Dentures:
These dentures give you the stability of dental implants and the ease of removable dentures. This process works by placing dental implants in the jawbone, then attaching the dentures. The implants anchor the dentures so they feel and act like natural teeth, but you'll still be able to remove them when you want to! Some other advantages include:
Increased Confidence: You will be able to smile, talk, eat, and laugh with ease knowing that implants are keeping your dentures firmly in place.
Improved Chewing Function: You will not have to worry about your dentures sliding around while eating with implant-supported dentures.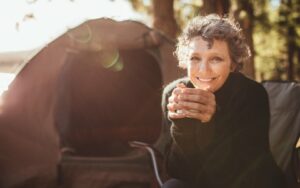 Permanent Implant Dentures:
If you want a permanent solution for missing teeth, permanent implant dentures are the way to go! Full-mouth implants, or implant dentures, provide long-term and durable teeth replacements. Permanent implant dentures will function just like real teeth because of dental implants. Some of the many benefits are:
Maximum Stability: There is no risk of the dentures falling out with the stability of non-removable dentures.
Improved Quality of Life: Permanent dentures are meant to replicate natural teeth, allowing you to eat, talk, and live just as you would have before losing your teeth.
Long-Lasting Solution: Like all dental treatments you will need to take proper care of them. These dentures are designed to last a long time making them a worthwhile investment in your smile.
Comparing Denture Options
While removable, non-implant-supported dentures may be more affordable upfront, they may require more frequent replacements over time. In contrast, permanent dentures, though involving a higher initial investment, often prove more cost-effective in the long run due to their durability and minimal maintenance needs.
When deciding which dentures to get, consult with our dental team to ascertain which option best suits your needs and budget. Contact our office today to discuss denture options and understand why implant-supported dentures could be a worthwhile, long-term investment for your oral health.
Am I a Candidate for Denture Implants?
To be a candidate for denture implants, our dental team will have to determine whether your oral health and jawbone density are at a level that would support dental implants. This examination will take place during your consultation. Even if you are a candidate for implant dentures, there may be extra steps such as bone grafts and sinus lifts.
If you have missing teeth and fit the criteria, dentures may be a good option for you.
Invest in Your Smile, Schedule Today!
To restore your smile and quality of life, call our office today. Schedule a denture consultation with our dental team, and let us help you smile and regain your confidence!