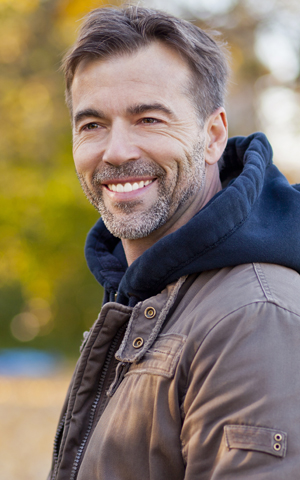 Veneers are a remarkable dental tool that make it easy to repair a flawed smile. These thin, durable shells are placed on top of your natural teeth. Veneers not only conceal stains or discolorations, but they can also repair chips or correct misshapen teeth!
The Benefits of Veneers
We can match your veneers to the color of your natural teeth, so any spots or stains will be completely hidden. Veneers can be shaped to fill in any missing enamel on a chipped tooth, making it possible to restore your smile to its naturally beautiful state.
Veneers can physically improve your teeth, but for many people the real benefit is the increased self-confidence that comes from having a smile they love. With veneers, you won't feel self-conscious about chips or stains. Instead, you'll look forward to smiling for the camera!
The Veneer Process
If you're interested in the benefits of veneers, come and meet with us! We'll talk to you about your dental goals and determine whether veneers are right for you.
If we decide that veneers are a good fit for you, we'll get the process moving quickly. First, we'll remove a very thin layer of your natural tooth enamel, so the placed veneers won't make your teeth uncomfortably thick.
From there, we'll place the veneers onto your teeth. Our veneers are made of high-quality, long-lasting materials, including porcelain or resin-composite materials, so you'll be able to treat your veneers just like your regular teeth. These layers are permanently bonded to your teeth, so you won't have to worry about losing a veneer—they're here to stay!
If you're unhappy with any aspect of your smile, talk to us. Stains, chips, and more can be repaired with veneers, with long-lasting results you'll be proud of.
Repair Smile Flaws with Flawless Veneers!
Contact us today to learn more about our veneers, or to schedule an appointment!