Chattanooga, TN, Implant Dentistry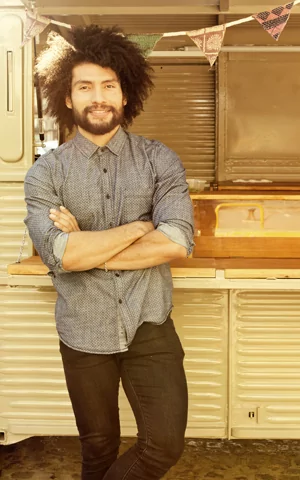 With over 14 years of experience in placing implants, Chattanooga Center for Comprehensive Dentistry is your ultimate destination for comprehensive dental implant care. We offer a complete in-house solution.
We diagnose the need for tooth implants, place the implants, and craft and fit the crown, bridge, or denture, all at our Chattanooga office. For people who are missing permanent teeth, this service can be life-changing!
What Are Dental Implants?
A dental implant is a small rod that replaces your missing tooth roots, and a dental crown is placed atop this implant to replace the permanent tooth that you have been missing. This crown is made with long-lasting and natural-looking materials so that you can eat, smile, and brush just as you would normally.
Missing permanent teeth can make you self-conscious about your smile, but they can also endanger your overall dental health. If a tooth is missing long enough, its neighboring teeth can begin to shift, and the jawbone under the missing tooth can weaken. Fortunately, a tooth implant is an easy solution.
Tooth implants done in our office can improve your dental health and make you proud of your smile at the same time! We are proud to be able to both place and restore implants in our office in Chattanooga, so we can be here for you throughout the entire process of renewing your smile!
What Is the Dental Implant Process?
First, come and meet with us. We'll make sure you're a good candidate for a dental implant. We evaluate your health as well as your smile needs, so you can be sure that a tooth implant will be the right solution for you.
With our in-house CT scanner, we determine the best placement of your dental implants. We then create a precise surgical guide to ensure that each implant is placed exactly where it needs to be in your jaw. This surgical precision can even accommodate special cases, such as bone grafts, sinus lifts, or the use of mini-implants when required.
Once your jaw has had time to fully recover, we craft and place the crown, bridge, or denture in our office, completing your smile restoration journey.
As long as you care for your new smile, these implants are designed to be durable and long-lasting, so you can count on your implant for years to come!
Experience the Complete Dental Implant Solution
Dental implants sometimes require additional work such as bone grafts and sinus lifts so that is why it is important to have a dental team that can not only handle these situations but is experienced and have the technology to do a great job.
We have been placing implants for over 14 years, making us extremely experienced in dental implants. Our expertise in cosmetic dentistry ensures that the result not only functions like natural teeth but also looks beautiful and natural. Implants usually have a dental accessory placed on top to finish the look. We can create these restorations right in our office, saving you time and money.
We want to restore the functionality, health, and appearance of your smile. With dental implants, all of these goals are possible.
Benefits of Dental Implants
Choosing Chattanooga Center for Comprehensive Dentistry for your dental implants not only brings you restorative, cosmetic, and oral health benefits, but also the happiness and confidence of receiving experienced and comprehensive care. Some of the benefits that come with tooth implants are:
Improved oral health
Enhanced functionality
Aesthetics and self-confidence
Protected alignment
Stimulated jaw
Decrease facial wrinkles
Long-term solution
Tooth Replacement Options
There are many tooth replacement options out there but only dental implants provide rootlike support and strengthen your jaw while giving you all of the restorative and cosmetic benefits of a tooth replacement.
Am I a Candidate for Implant Dentistry?
To know if you are a candidate for a dental implant you will need to schedule a consultation with our dental team. If you have a missing tooth, you could be a candidate. Even if your jawbone is not initially sufficient to support implants, our experienced team can perform procedures like bone grafts and sinus lifts to prepare your mouth for the implant.
How Much Does a Tooth Implant Cost?
Dental implants are a worthy investment in your oral health. Our implants protect your alignment, reduce facial wrinkles, and shield your oral health, giving you comprehensive protection and care. This will protect you from any unnecessary dental treatments. During your consultation with our dental team, you will get a better idea of the cost based on what you need.
Ready to Smile Again? Contact Chattanooga Center for Comprehensive Dentistry!
We love to see patients walk out of our office with a new lease on life! Restoring smiles can make all the difference for our patients. Contact us today to learn more about our implant options or to schedule a consultation! We provide implant dentistry services to patients all over the Chattanooga area, including Dayton & South Pittsburg.