Invisalign Clear Braces in Chattanooga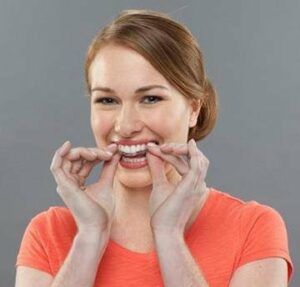 Want to achieve a confident smile without the pain and appearance of braces? At Chattanooga Center for Comprehensive Dentistry, we offer Invisalign clear braces to give you a discreet orthodontic treatment. Schedule a consultation to start on the path to a straighter smile!
What Are the Benefits of Invisalign?
Invisalign clear aligners have revolutionized the field of orthodontics, providing an excellent alternative to traditional braces. Designed to straighten teeth with precision and comfort, Invisalign offers numerous benefits that go beyond just a beautiful smile:
Comfort: Since these aligners are customized to your teeth, they will fix snugly so that they do not poke or bother your teeth or gums. You will not have to worry about putting wax over the aligners for comfort.
Improved Confidence: Invisalign clear braces straighten teeth, improving both your physical appearance and your oral health. With these improvements, you can smile with confidence!
Convenience: Invisalign aligners are easy to use. You can remove them to eat, drink, floss, and brush your teeth, which is much less of a hassle than traditional metal braces. Enjoy whatever foods you want with Invisalign!
Virtually Invisible Treatment: Whether it is picture day or an important presentation you can rest assured knowing that most won't be able to tell that you're wearing braces at all! Invisalign is that discreet!
To receive all of these benefits in addition to many more, schedule an Invisalign consultation with our office to give you a straighter smile.
Why Choose Chattanooga Center for Comprehensive Dentistry?
At our practice, we do dentistry the right way. No shortcuts! Your Invisalign smile with give you the results you're looking for. We also use a host of advanced technology to make our Invisalign treatment process as smooth as possible.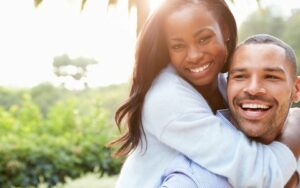 How Do Invisalign Clear Aligners Work?
At our dental practice, we believe in keeping our patients informed about their treatment process, ensuring a smooth and confident journey toward a more beautiful smile. Here's an overview of what your Invisalign journey with us would look like:
Initial Consultation: We start with an in-depth Invisalign consultation where we assess the current state of your teeth, your oral health, and your smile goals. This helps us determine if you're a suitable candidate for Invisalign treatment.
Customized Treatment Plan: Leveraging advanced 3D imaging technology, we devise a customized treatment plan tailored to your unique dental needs. This powerful technology also enables us to show you a preview of your future smile, giving you a glimpse of the transformative journey ahead.
Creation of Aligners: Based on this personalized plan, we create your Invisalign aligners. Designed to gradually straighten teeth, these aligners guide you step by step toward your stunning new smile. For optimal results, wear your aligners for approximately 20 to 22 hours a day, transitioning to a new set of aligners every 2 weeks.
Ongoing Monitoring: Throughout your treatment, our dental team will regularly check in with you to monitor your progress. This allows us to ensure your treatment is progressing as expected and make any necessary adjustments to your plan.
With our comprehensive guidance and Invisalign's innovative technology, you're just steps away from achieving the smile you've always dreamed of.
Am I a Candidate for Invisalign Clear Aligners?
A quick way to find out if you are a candidate for Invisalign is through an initial consultation with our dental office. If you have misaligned teeth, gaps, crowded teeth, or an irregular bite, then you may be a candidate for Invisalign.
We want to evaluate your oral health so that we can protect and strengthen it during the treatment process.
Take the First Step, Call Today!
Schedule your initial consultation at Chattanooga Center for Comprehensive Dentistry today to start on your smile transformation. We are happy to answer any questions or concerns you may have.