Dental Technology in Chattanooga, TN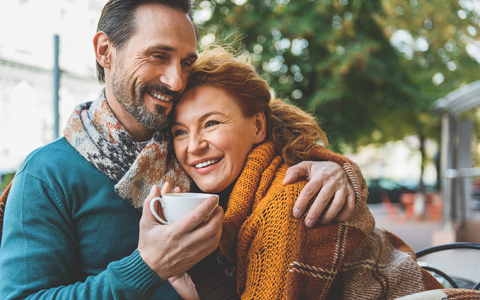 Staying on top of current dental technology is important for any dental office, and we take particular pride in the technology we can provide our patients. We offer proven technological advancements designed to reduce pain and discomfort, improve treatment precision, and reduce the time you spend in the dentist's chair.
We are constantly striving to improve the technology in our office. Some of the current technology we can offer include:
Air Abrasion
Air abrasion is a quick and efficient way to remove tooth decay by using a concentrated airflow rather than a metal tool. Patients are often astonished at how quickly and painlessly we can clear out decayed tissue!
Digital Dental X-Rays
Digital x-rays take much less time to conduct and interpret than traditional x-rays, without losing any of the accuracy. These x-rays use 80% less radiation than traditional ones, so we know we are contributing to your safety without sacrificing efficiency or quality!
Cone Beam CT Imaging
This technology makes it possible to easily take detailed images of not only the teeth, but the jaw, nasal cavities, sinuses, and more. A CBCT imaging system is instrumental in sleep apnea treatment, TMD diagnosis, implant dentistry, and several other dental procedures.
Intraoral Camera
These small, hand-held cameras are often used in place of a mirror in order to more effectively show patients the inside of their mouths. These images are transmitted to a computer screen, making it easier for professionals and patients to understand the condition of the mouth as well as how certain treatment options will help.
Ultrasonic Scalers
This tool cleans teeth through controlled, high-frequency vibrations. It's an effective way to remove bacteria, biofilm, stains, and more! Patients love their cleanings when we use this remarkable tool!
Digital Dental Impressions
Digital impressions make it easy to capture accurate dental images for the quick, personalized production of crowns, bridges, retainers, and more. We can skip the goopy, gag-inducing impressions of the past in favor of precise images and zero discomfort for our patients!
Same-Day Crowns with CEREC
Crowns can correct all kinds of dental problems, including cracks, cavities, and discoloration. With our same-day crown technology, you can access these solutions in a single visit to our office! This remarkable CEREC milling machine means we can eliminate lengthy wait times, so you can enjoy a restored smile immediately!
Experience Next-Generation Dentistry at the Chattanooga Center for Comprehensive Dentistry!
We're always happy to answer any questions about our dental technology. Contact us today to learn more or to schedule an appointment!